Welcome to the RGC 2015 – the 11th German Russian Conference formerly Russian Bavarian Conference on Biomedical Engineering – taking place in Aachen from 17. – 19. June 2015.
The Russian Bavarian Conference on Biomedical Engineering (RBC) was founded 2005 in Munich. Thereafter, the conference established itself as a fruitful information exchange platform for researchers from Russia and Germany.
The conference location alternated equally between cities in Russia and the southern part of Germany. After the successful 8th RBC conference in Moscow the steering committee decided to broaden the focus and establish a new conference: the Russian German Conference (RGC) on Biomedical Engineering. The goal is to serve as meeting point for information exchange and as venue for initiating bilateral Russian German research projects within the conference's scope. The first RGC on Biomedical Engineering took place in 2013 Hanover, Germany. After being held in St. Petersburg in 2014, we are happy to host RGC2015 in Aachen.
This year's conference will focus on: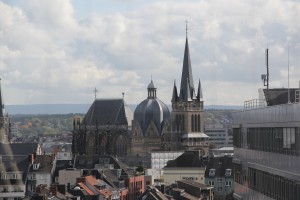 Biomaterials, implants, artificial organs
Processing and analysis of biomedical signals and data
Computer aided medical procedures
Simulation and training
Surgical workflow analysis and prediction
Mechatronics and biomedical engineering
Biomedical imaging and image processing
We cordially invite you to come to Aachen to contribute your part from your discipline and specialty.
For the organizing committee
Prof. Dr.-Ing. Dr. med. Steffen Leonhardt